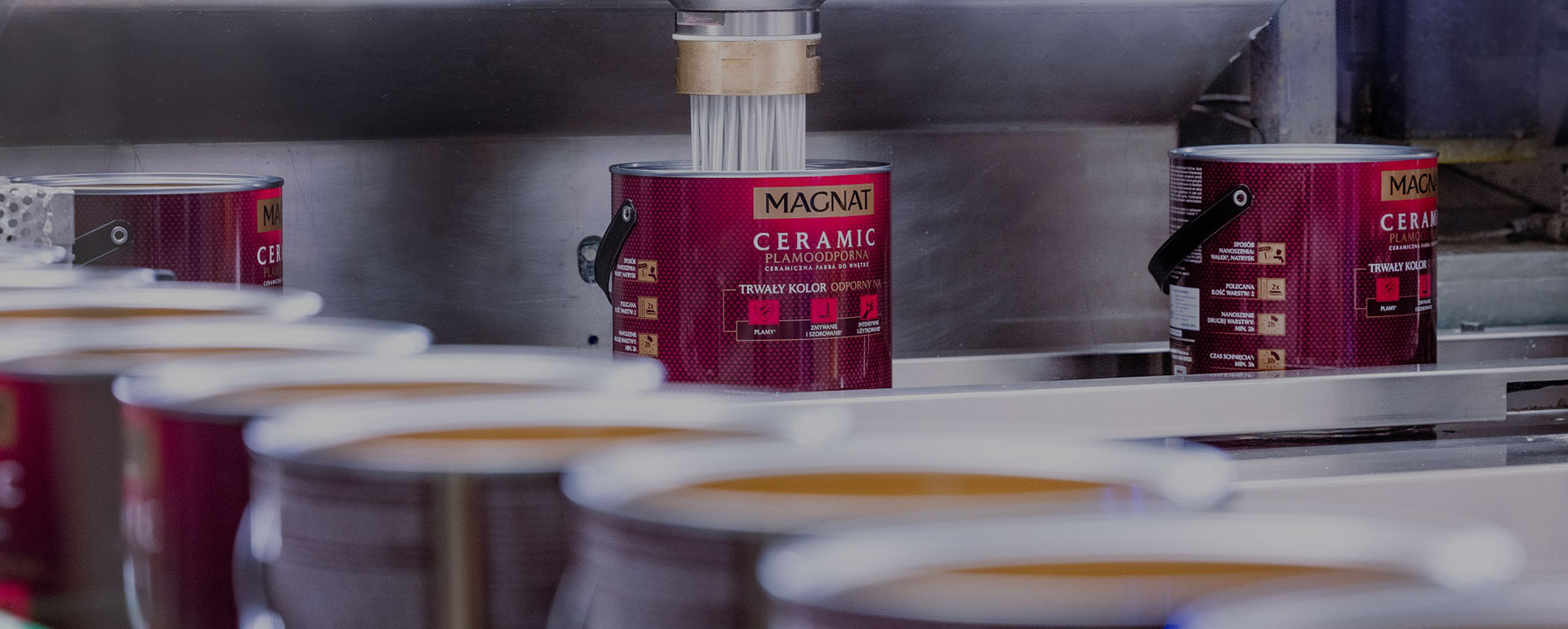 Supplier relationships and value chain
Organisational values form the basis for the building lasting relationships with our suppliers. We strive to cooperate with partners who, like us, understand and engage in activities for sustainable development.
The Strategic goal:

The evaluation system for our selected suppliers will be extended to include ESG criteria, which will allow us to review the contracts we conclude and the contracts in force even more effectively.
Mainstreaming the adopted
Development of a Supplier Code
Preparation of a self- evaluation
This document is addressed to entities providing a wide range of services to the Sniezka Group. These include suppliers of goods and services, contractors, sellers, consultants and others, including subcontractors. It describes our expectations of suppliers in the environmental, community and organisational areas. 
Awareness of the impact on the environment is extremely important to us. We minimize the use of raw materials, especially natural ones, by introducing a number of innovations in products and services. We expect the same from the entities we work with. We consider legal regulations as the basis in this respect. However, we want our suppliers to treat them as a base for further reducing their negative impact, i.e. water consumption, greenhouse gas emissions or monitoring their waste and sewage. It is also a good practice to educate your employees on this issue. 
In this area, we expect first and foremost compliance with local and international laws (which prohibit, among other things, child labour) and adherence to health and safety regulations. We are aware of the important role the human factor plays on a daily basis in any organisation. We want the people our suppliers employ to work in safe conditions and to have the opportunity to develop. For this reason, policies on diversity, anti-discrimination or anti-bullying issues are important to us, as well as providing regular in-house training on these issues. 
The Code also specifies issues related to undertaking activities in the field of corporate community responsibility. In particular, we refer to taking actions mainly for equal opportunities through various community initiatives and supporting initiatives for local communities. 
This area is particularly important because of the legal implications of working with suppliers. We want to be sure that they comply with all the necessary standards, e.g. in relation to taxes, and that they pursue a transparent financial policy. Appropriate internal records also help us to avoid conflicts of interest, the danger of corruption or the leakage of personal data. 
Confirmation of knowledge and readiness to comply with the principles of the Supplier Code is a prerequisite for cooperation with the Śnieżka Capital Group. We will verify compliance with the requirements through a self-assessment form addressed to our suppliers.
Confirmation of the supplier's knowledge and compliance with the Code is necessary for them to establish cooperation with the Group. The relevant statement can be found at the end of the document.