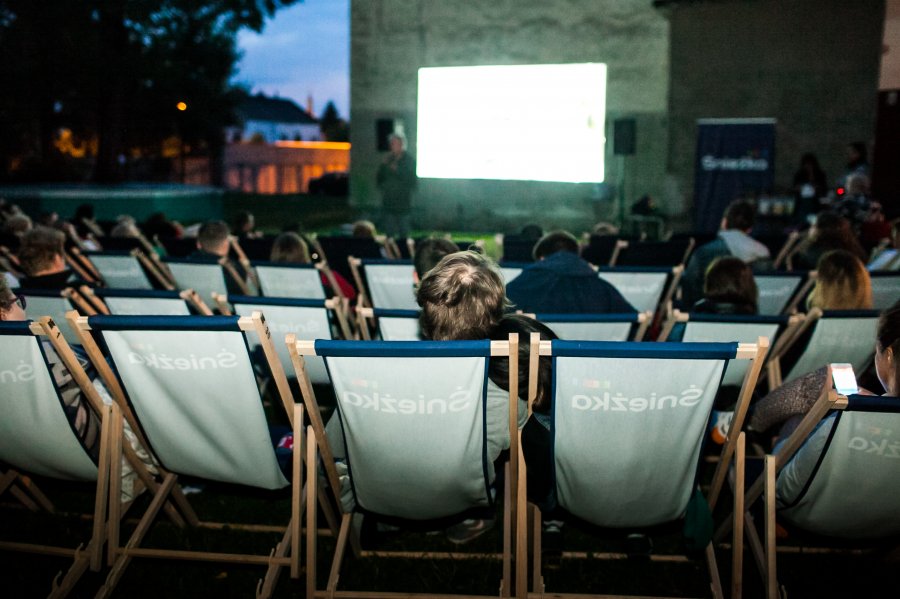 The summer cinema with Śnieżka will visit Dębica again
On July 8, 2022, the sixth edition of the summer open-air summer cinema will commence in Dębica. The next eight Friday evenings will be an opportunity for older and younger cinemagoers to watch suspenseful productions (July) and family films (August). Śnieżka as a strategic partner of the event will also arrange attractions for the youngest.
Film evenings as part of the Summer Cinema will traditionally be held in the park at the Śnieżka Culture Centre. A series of screenings for mature audiences will begin on July 8 at 9:00 p.m. with "The Bank Job". On subsequent Fridays in July, the viewers will be accompanied by crime stories and action films with a star cast. Residents of Dębica and the nearby areas will be able to see: Residents of Dębica and the surrounding area will be able to see: "Gentlemen", "The Hitman's Bodyguard" and the popular production "Knives Out"
In August, the organizers invite viewers to watch family movies together. For the opening on August 5 at 20:30 "Paddington 2" will be played and a series of screenings will end on August 26 with the "Missing Link" show. In order to make the evenings more pleasant for children and carers, cotton candy will be served to the participants before the screenings. The organizers also arranged quizzes with prizes.
– Śnieżka together with the Municipal Cultural Centre will take care of movie entertainment for the residents for the sixth time. The screenings in July will not lack emotions, and in August there will be laughter and emotions at family cinema shows.  This year, we have planned to sweeten holiday with cotton candy, which will surely be popular with children.  We hope that they will remember fondly both "something for the body and for the spirit" – says Aleksandra Małozięć, Corporate Communications Director at Śnieżka SA.
The Summer Cinema event is organized by the Municipal Cultural Centre in Dębica. The strategic partner co-financing the screenings and attractions is Śnieżka, which has been supporting the initiative since 2016.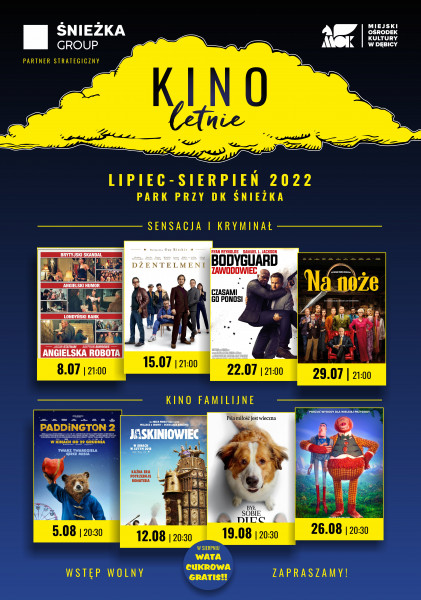 Screening dates:
ACTION AND CRIME STORIES – 21:00
"The Bank Job" – 8 July
"Gentelmen" 15 July
"The Hitman's Bodyguard" – 22 July
"Knives Out" – 29 July
FAMILY CINEMA – 20:30
"Paddington 2" – 5 August
"Early Man" – 12 August
"A Dog's purpose" – 19 August
"Missing Link" – 26 August